It can be an absolute minefield out there with so many providers and policies to choose from. So here are some top NothinButSnow insurance tips and things to think about.
How many days on snow are included
When searching for a winter sports insurance policy, ask yourself how many days on snow coverage do I get included. Check the policy in detail to ensure that you are covered if you ski or board every single day of your trip. For instance, a season long instructor course with NothinButSnow will allow you to be on-snow for over 80 days! Some policies can max out at 30 days.
Off piste, out of bounds, terrain park & back-country cover
Different companies will offer you varying levels of cover or simply charge you extra as required. Pay close attention to these key items to ensure your policy meets with the type of skiing or snowboarding you will be completing. All of NothinButSnow's instructor and performance courses, for instance, are delivered within a resort boundary. This is crucial as ski patrol will only patrol and support you within the boundary line. You should also pay attention to in resort warning signs.
Off piste means riding off of a marked trail. You may wish to dip into some trees or make up your own run in between two marked trails whilst you hunt for fresh snow. It's extremely fun and can happen within a resort boundary. So if you like to move away from the designated runs and adventure your way back to the lift, make sure you have off piste cover. All NothinButSnow courses include off-piste training during lessons to ensure you can adapt to changing snow conditions.
If working on your bag of tricks is more your scene, then adequate cover for the terrain freestyle park is a must. Check to see that if you did spend a little too much time in the air and wipe out on your landing, you will still be fully covered for an in park injury. NothinButSnow offers terrain park training, so if this is something you wish to participate in, having the right cover is a must.
Back-country skiing and snowboarding can be an awful lot of fun, but must only be done with the correct safety equipment and professional knowledge. Unless you are qualified to do so, only ever attempt such an activity with a professional guide and ensure your insurance policy gives you cover. NothinButSnow always uses the most highly qualified professionals for back-country skiing & snowboarding when participants complete an avalanche awareness training program. All instructor and performance courses offered by NothinButSnow run within the resort's boundary and do not go into the back-country.
With and without a professional guide
Varying policies can include cover for all or a selection of the items listed above if they are completed within a lesson environment with a professionally trained instructor. However, during your free time, you may wish to enter a terrain park at the weekend on your own or with friends. This is when you need to consider the type of insurance coverage you have.
Personal possessions 
Your travel insurance will offer you coverage for things like equipment, electronics and cash. If you want to protect these items fully, ensure your policy has cover for their value. Your home insurance may even cover these items, so do not waste money by insuring them twice.
Illness or injury
We encourage you to not leave your travel insurance until the last minute before you fly. A big advantage of travel insurance is the cover you can gain from the day it is obtained. Should you become too ill to travel or complete your trip you could claim back your entire course fees if you have opted in for such cover. This level of cover will make certain you will get your money back to allow you to re-book when you are fit and healthy to do so.
Extra experiences
Finally, do consider if you would like insurance cover for extra experiences. Perhaps heli-skiing has always been a dream or a day spent riding untouched powder out of the back of a snow cat is more your thing. Double check it's included.
MPI Brokers: 
For your consideration we have an affiliation with MPI brokers who offer specific insurances which cover for ski and snowboard instructor training courses.
Please use this affiliated link if you wish to check out MPI brokers and use them as your chosen insurers for your trip with Nothinbutsnow.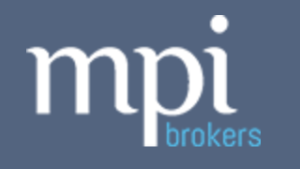 So just to be clear, if you are completing a NothinButSnow course you will be skiing or snowboarding within the resort's boundary. You will ski off-piste during your lesson times and you will have the option to take freestyle park lessons with a freestyle coach. No back-country action will take place unless you have signed up to go heli-skiing, CAT skiing or avalanche training. Finally, ask yourself outside of my lessons, do I want to go into the park or ski / board off piste on my own?
Checklist
Do I have enough days on snow coverage?
Can I ski/board off piste on my own?
Can I ski/board in a freestyle terrain park on my own?
Do I get off piste and terrain park cover within a lesson delivered by a qualified instructor?
Is my equipment protected from loss or damage?
Is my holiday protected due to injury or illness preventing me from going?
Am I covered for extra trips like back-country CAT skiing or heli-skiing?
 "Remember it is always important to read the small print and ensure that the cover you purchase meets the needs of your trip"